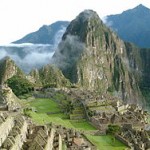 President Dick Neuheisel announced at the November board meeting that he has received the official word from the Mayor of Cusco that documents are being extricated by Cusco creating a new sister city relationship with Tempe. This will be Tempe's ninth sister city. Additionally, Cusco and Tempe already have sister city relationships with Cuenca, Ecuador. This is the first trilateral agreement with the US and South America.
Exchanges between the three countries have many unique opportunities including
educators' exchanges. It is hopeful that there will be an inaugural group of students travelling to Cusco this summer in the student exchange program.
It will be exciting to have conferences to promote business, tourism and education between the three cities. Project Cure is currently putting together a container filled with medical supplies for Cuenca, Ecuador. The next goal for Tempe Sister Cities is to send a similar container to address the needs of Cusco, Peru as well.