A Word from newly elected TSC President, David Carrera…
Ten years ago I became involved in Tempe Sister Cities when we made a donation to a delegate going to Carlow, Ireland. Two years later we were preparing our oldest daughter, Milena, for her experience in Lower Hutt, New Zealand. Three years after that we were packing our youngest daughter, Eliana, for the trip of her life also to Lower Hutt. This was life changing not only for our daughters, but also for our family. We have met dedicated board members, incredible volunteers and made friends that have enriched our lives. I have remained involved in Tempe Sister Cities because I see how it can change lives and I wanted to share my skills with an organization that I believe in.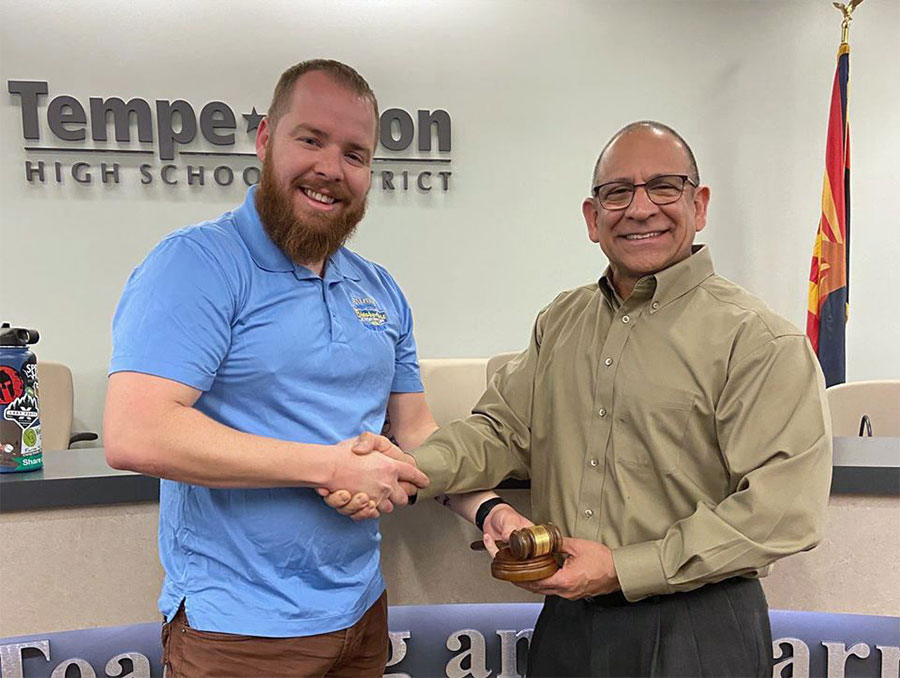 I am honored to be President of Tempe Sister Cities. I am looking forward to working with the new Executive Committee and Board to foster new ideas and bring change that will benefit our organization, membership and stakeholders. Tempe Sister Cities needs your skill sets and ideas to enrich our programs. There are many committees and programs that you would enjoy, and need your participation and leadership. We will be kicking off the 50th Anniversary of Tempe Sister Cities this year. We could use your time and ideas to celebrate 50 years of "Bringing The World Together One Friendship At A Time" and recognizing one of the best Sister City Exchange Programs in the country and the world.
Please contact me if you have any questions or comments.
Sincerely,
David Carrera, President