Volunteers like you make our community and our world better
"The men and women participating actively in the Sister City Program do more than talk about world understanding, they are contributing their ideas, resources and brotherhood to improve international understanding on a planet that grows smaller with each count-down."

Edward R. Murrow, Journalist
Volunteering with Tempe Sister Cities means helping bridge cultural divides and forming lasting community and international friendships.
We thank our volunteers for investing their talents and time into making our world a more connected and peaceful place to live.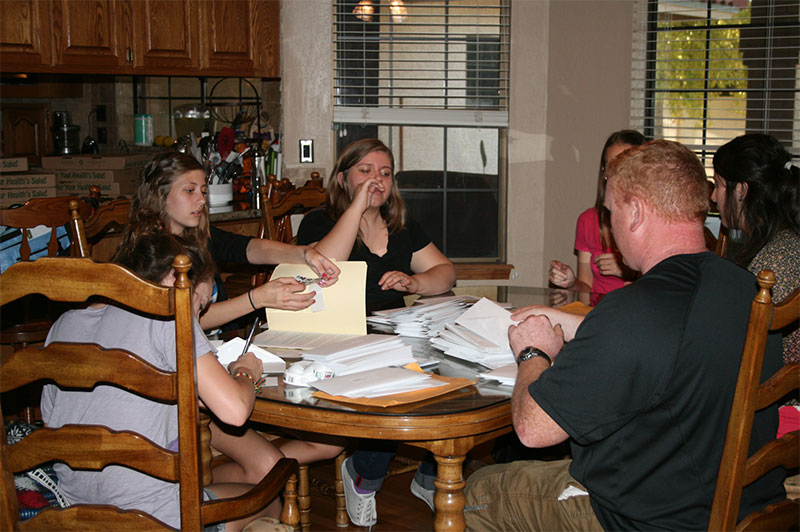 Our innovative and enthusiastic volunteers are the keys to Tempe Sister Cities' continued success in promoting cross-cultural exchange, understanding, and cooperation.
We invite you to join us.
What makes volunteering at Tempe Sister Cities different?
We put the FUN back in fundraising!
Our annual Oktoberfest is a three-day festival attended by nearly 200,000 people. And our cooking classes, teas, and holiday events make the Hackett House a great place to be year-round.
Options to volunteer are endless–there is always an opportunity that will fit your schedule.
You can engage in as much or as little as you like! You can help out at one event, all the events, or in another capacity that suits your talents and interests.
Does a particular program have your name written all over it? Get involved! See nothing that sparks your fancy? Suggest a new creative idea. Our volunteers are innovators and trendsetters, and we appreciate it.
You get out of it what your put into it
Our volunteers really exercise their talents and build marketable skill sets.
Want to learn about advertising? Help us put together a fundraising campaign.
Like to play music? Perform at one of our events.
Want to be a leader? Chair one of our committees.
Whatever you do, you'll get to see an organization in action from every angle and gain valuable experience.
Not ready to volunteer but want to help? Considering donating to a great cause!
Give back to the organization that gave you a once-in-a-lifetime experience
Volunteering with Tempe Sister Cities is a fabulous way to pay it forward for student, professional, and educational ambassadors who participated in one of our exchange programs, as well as relatives and friends whose lives were touched by the experience of meeting, befriending or hosting an international guest.
Volunteer today and support a winning organization with a bright future
Tempe Sister Cities has received an Overall Best Sister City Program in America award seven times as well as more than 20 additional awards. Two of our volunteers received Volunteer of the Year recognition, selected out of all the volunteers from 1,500 Sister Cities programs.
You don't even need to be a member to volunteer with Tempe Sister Cities, but once you volunteer, we're sure you will want to join our organization!
Contact our Tempe Sister Cities volunteer coordinator today to learn more. We are eager to have you on our team.