Sister City since 2009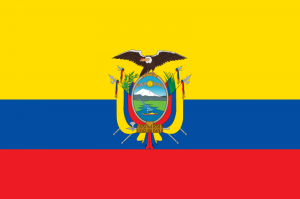 Our newest sister city is Tempe's first Spanish-speaking sister city as well as its first partnership within the Americas.
Tell me more about Cuenca…
Visit this UNESCO World Heritage Trust Site. Although Cuenca is Ecuador's third largest city, it has retained its old-world ambience with cobblestone streets and colonial architecture, including 52 churches and monasteries, that remains intact and is considered one of the country's best-guarded treasures.
In the Todos Los Santos area, it is possible to see architecture spanning three different reigning parties: the Cañari (the first inhabitants), the Incas who conquered them, and finally the Spanish setters.
Where is Cuenca?
Cuenca is located in the sierra of the Andes in southern region of Ecuador and is surrounded by four rivers, giving it its name meaning the basin where rivers converge.
Have a question?